Model No: PS-207
Permasteel 80-Quart Sporty Oval Patio Cooler
Chilling out this summer will be a breeze with this sporty oval-shaped rounded outdoor patio cooler. Ideal for birthdays, parties, special events, and more, this outdoor patio cooler is perfect for keeping your drinks cold and refreshments close at hand. The spacious interior provides plenty of room for ice and drinks. Whether you're planning a small group party or just relaxing in your backyard, this patio cooler is a must-have for any summertime gathering. So beat the heat and grab one today!
80-Quart Storage Capacity
Fits Up to 110 12-Ounce Cans
Insulated Basin
Keeps Drinks Cold for Up to 36 Hours
Fully Removable Dual-Split Hinged Lid
Double-Sided Handles for Portability
Built-In Bottle Opener and Cap Catcher
Includes Drainage Plug
Swivel Wheels and Locking Casters
Bottom Shelf for Additional Storage
Material: Powder-Coated Steel
Measures (LxWxH): 32.1" x 17.13" x 35.04"
Free Standard Shipping on All Orders Over $50
Same-Day Shipping on Orders Placed Before 10 AM PST
30-Day Return Policy on All Items (see details)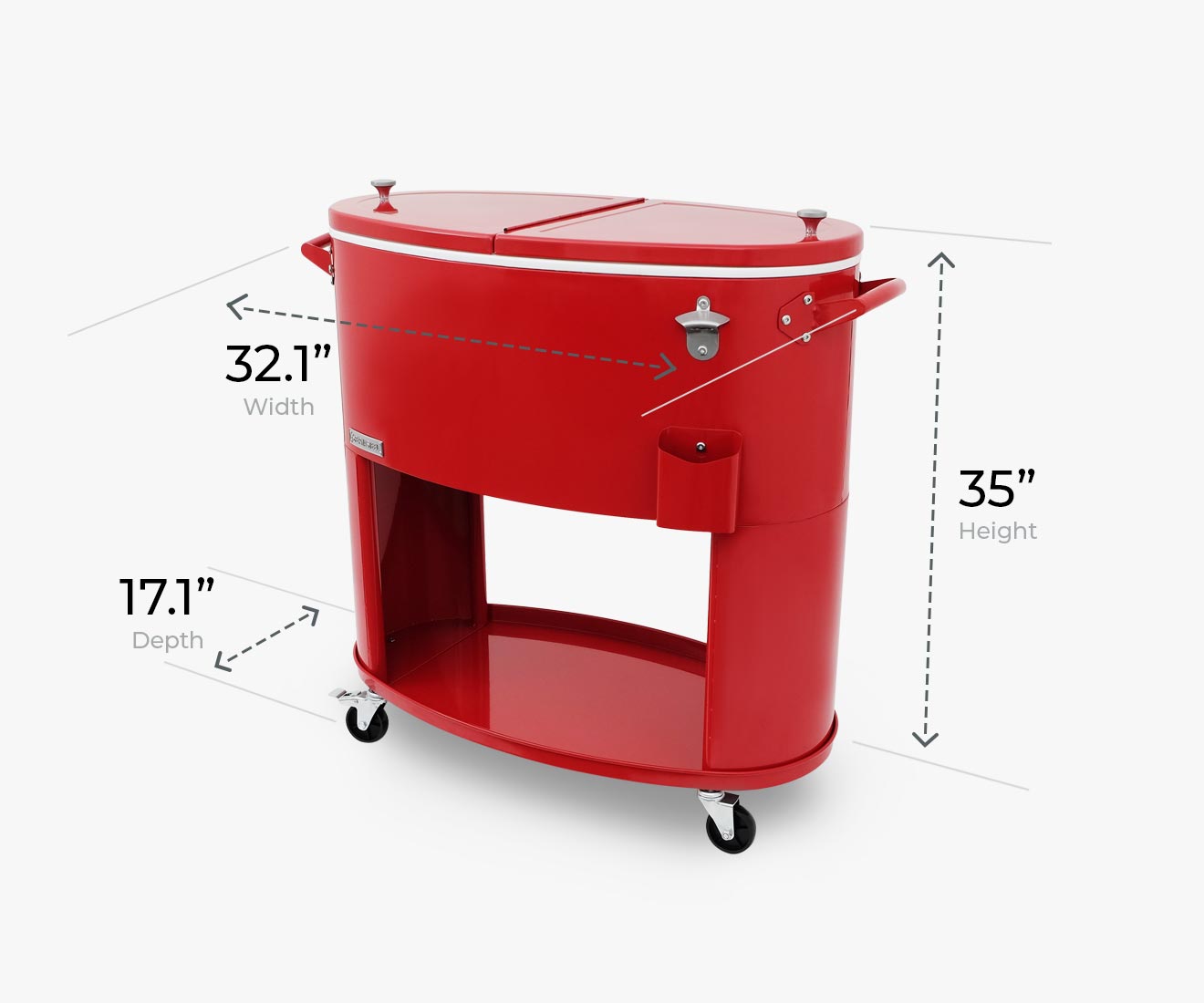 Compact Dimensions
Easy to store, and its fun, exciting design will make you the envy of your friends!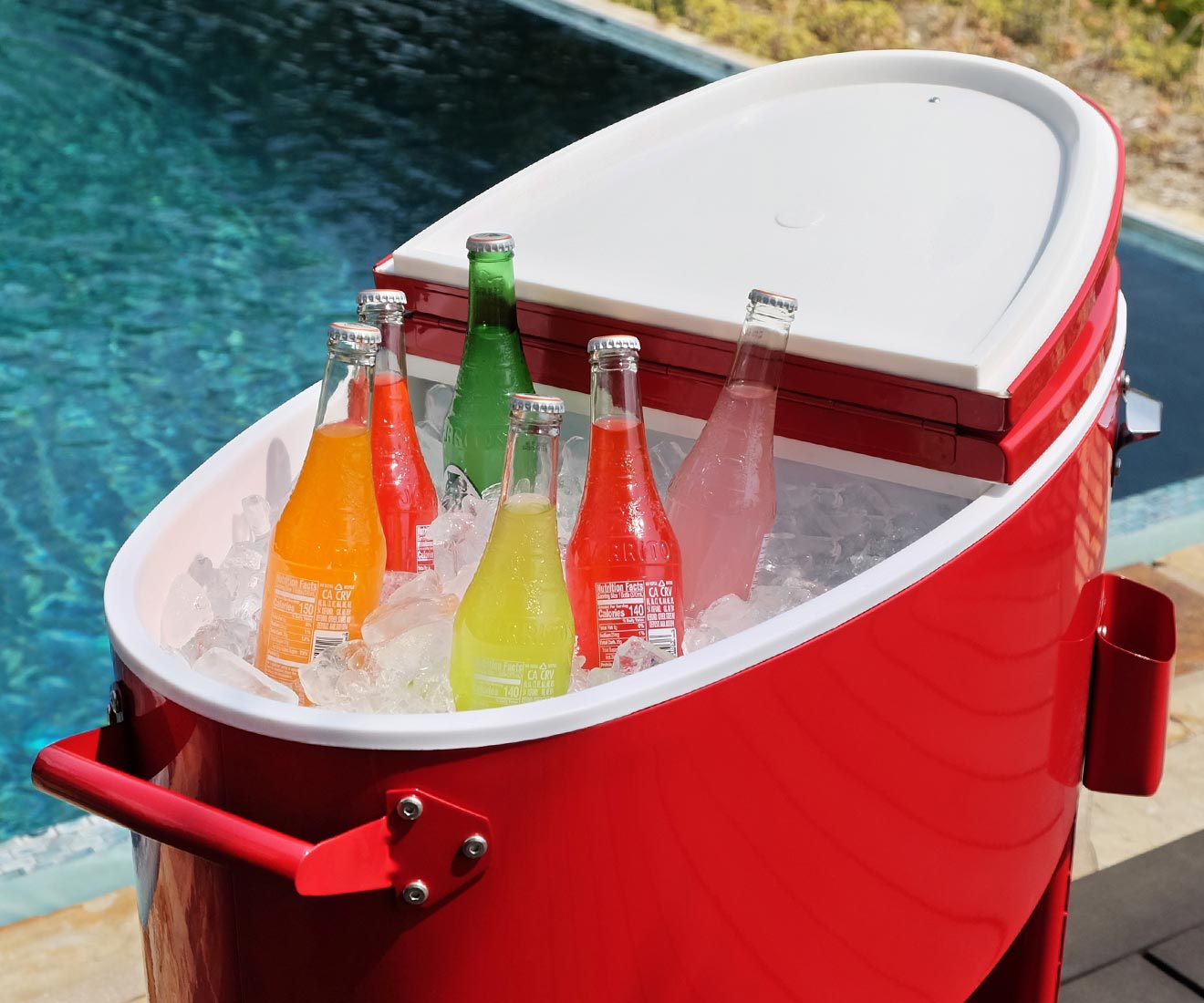 Refreshingly Ice Cold Drinks
Fits up to 110 12-ounce cans plus ice.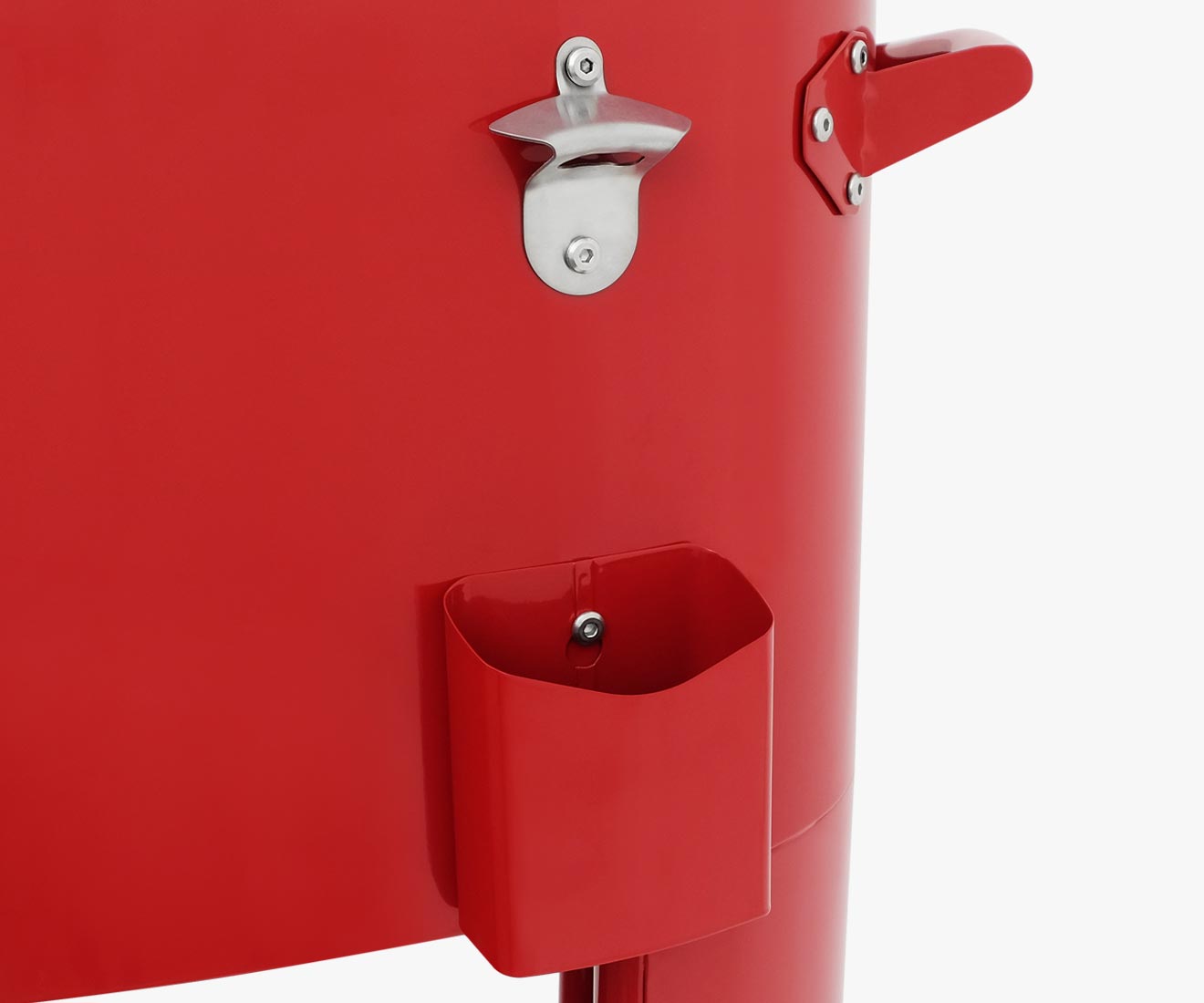 Built-In Bottle Opener & Cap Catcher
Convenient access when you need it.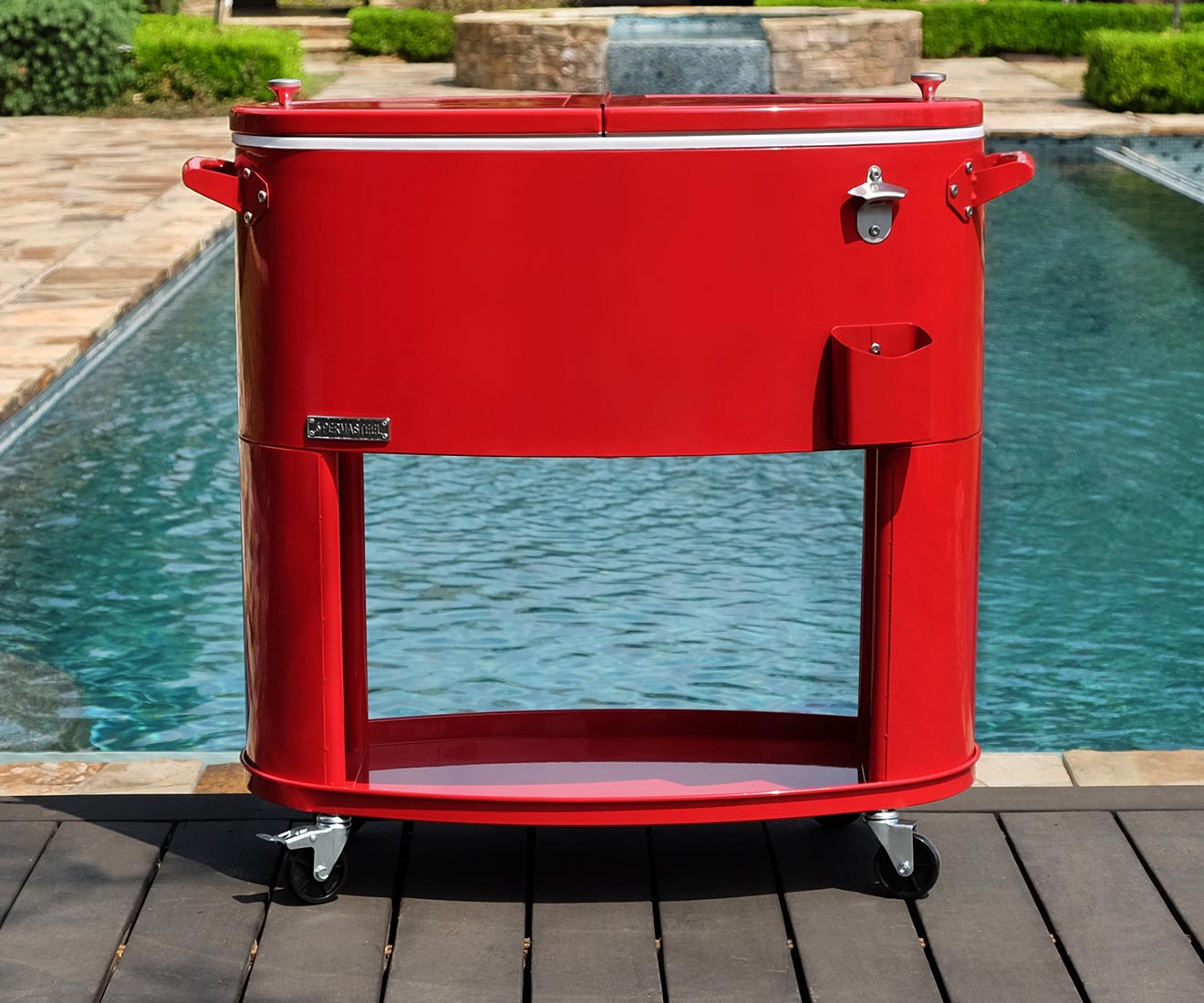 Sporty & Stylish
Looks great in any outdoor setting!
Permasteel 80-Quart Sporty Oval Patio Cooler