Our Story
Since our launch in 2004, we have never stopped evolving. We challenged ourselves to continue growing--to innovate, partner, transform--and to keep pace with the exciting world and people around us.
2004
Company launched as Perfectglo
2005
Company name changed from Perfectglo to Permasteel
Introduction of our first cooler, launched at HomeGoods
2007
First grills sold at BJ's
2011
Launched partnership with Kenmore and began manufacturing Kenmore grills for Sears and Kmart
2013
Became a key supplier for Kenmore and an exclusive manufacturer of Kenmore Elite grills
Signed licensing agreement with Pepsi
Consumer Reports rated our Kenmore grill as its "Best Buy Grill"
2014
Sears Holding awards us as their Vendor of the Year and "Leader in Innovation"
2016
Launched online sales of coolers and grills
2017
Exclusive licensing agreement with Sears for Kenmore grills and accessories
Sam's Club awarded us for "Supplier Achievement in Women's Economic Empowerment"
First grill sold to Sam's Club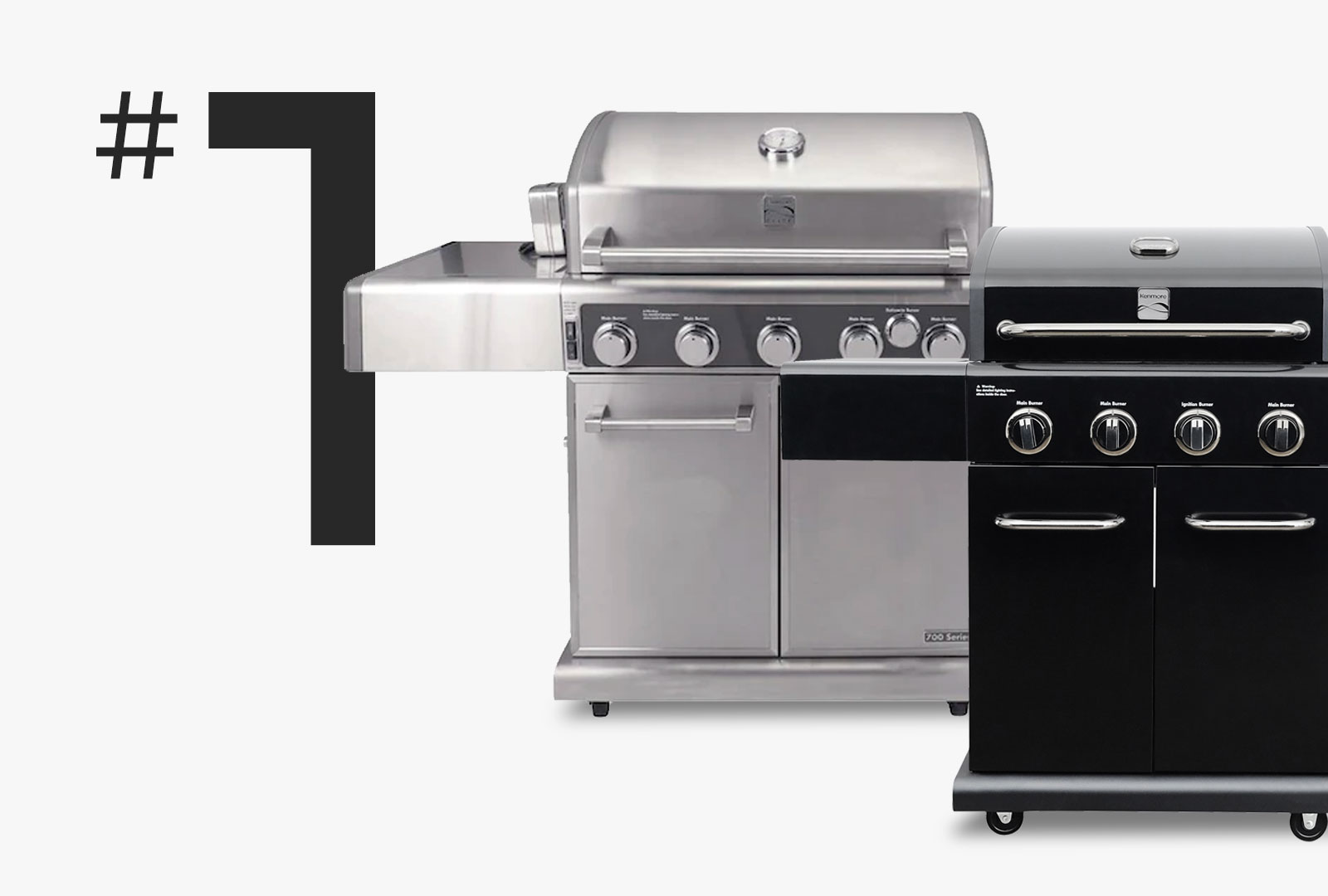 Kenmore 4-Burner grill and Kenmore Elite 5-Burner grill received CU #1 rating for Mid- and Large-sized grills
2018
Launched grill sales at Lowe's
Lowe's-exclusive Permasteel 6-Burner grill receives "Recommended Buy" from Consumer Reports
2019
Began Canadian distribution
2020
Renewed 5-year Kenmore license
2021
Launched outdoor heater line
2022
Introduced the first-ever "Kenmore Smart Charcoal Grill" exclusively on Walmart.com
Also launched Walmart-exclusive Kenmore Smart Gas Grill on Walmart.com
"Best in Patio" winner in the Popular Mechanics 2022 Yard & Garden Awards
Permasteel 3-Burner Patio Grill was named "Best Small Gas Grill at Lowe's" by Consumer Reports
Permasteel Brand Relaunch