Model No: PS-205-21PE-BL
Pepsi 21-Quart Small Ice Chest Portable Cooler
$119.99
In stock
If you're looking for a cooler that can keep your drinks cold and your food fresh, then you'll want to check out the Pepsi ice chest cooler. This portable cooler is perfect for picnics, tailgates, and camping trips, and it's large enough to hold up to 24 cans of Pepsi.
21-quart storage capacity
Insulated basin to keep drinks cold for up to 12 hours
Foldable hinged lid
Double-sided carry handles
Built-in bottle opener
Material: powder-coated stainless steel
Measurements: 19" x 10.5" x 11.75"
Free standard shipping on all orders over $50
Same-day shipping on orders placed before 10 am PST
30-Day return policy on all items (see details)
Compact Dimensions
Just the perfect size to cool your drinks at picnics or on camping trips
Built-In Bottle Opener
Convenient access when you need it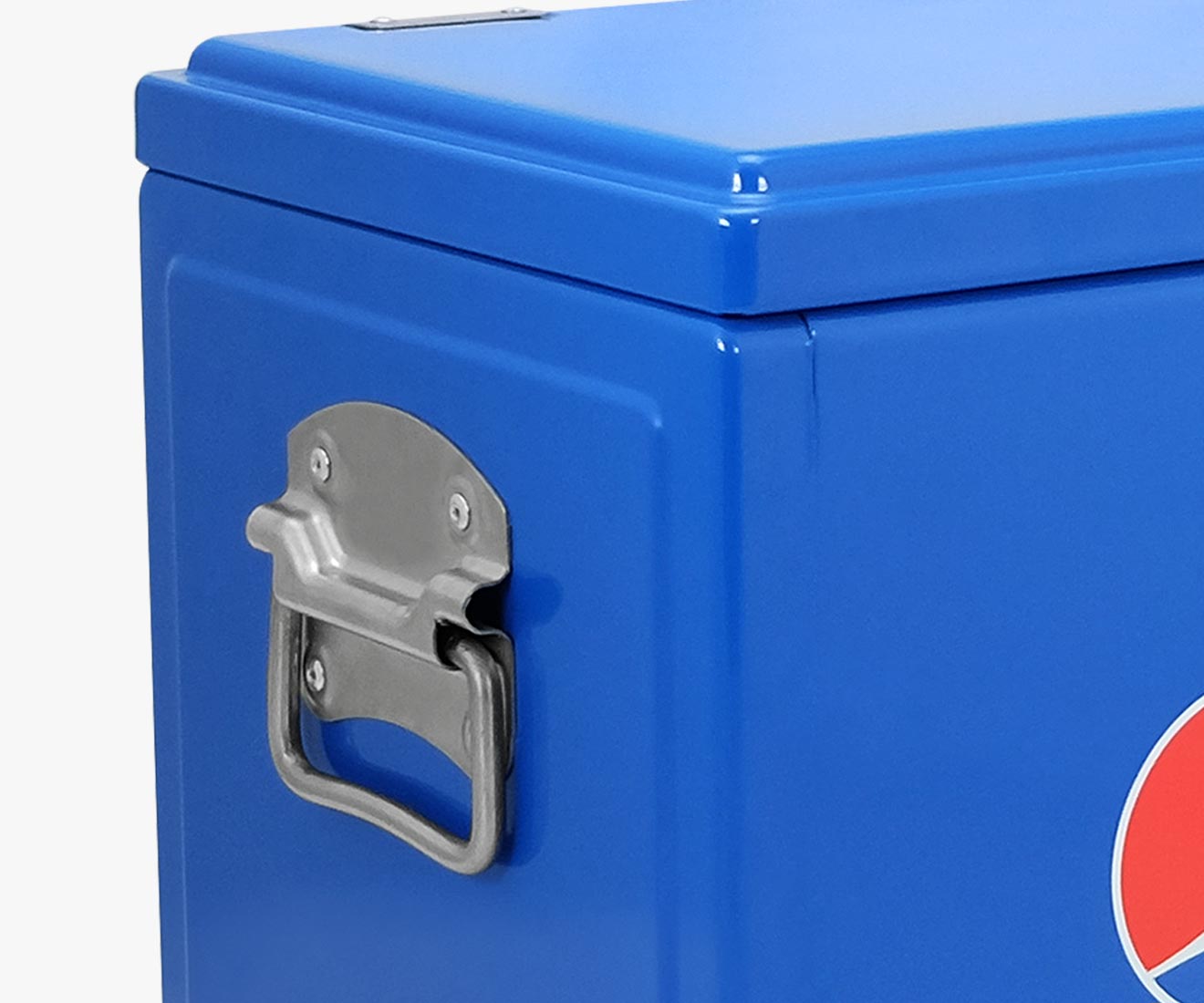 Double-Sided Carry Handles
Easily transport as needed to keep your party going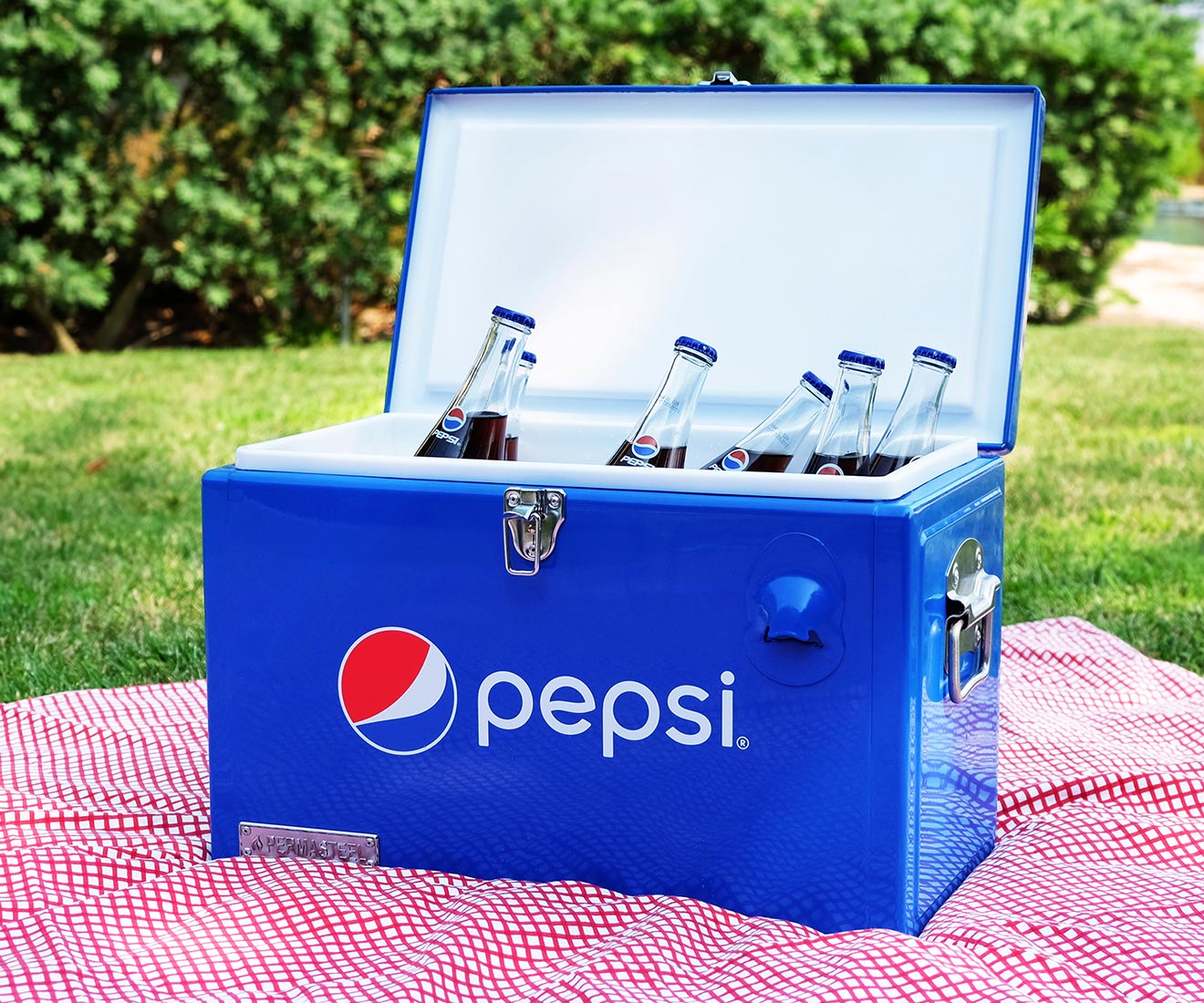 Perfect for Picnics
And camping, tailgating, taking to the beach, and other weekend getaways.
Pepsi 21-Quart Small Ice Chest Portable Cooler